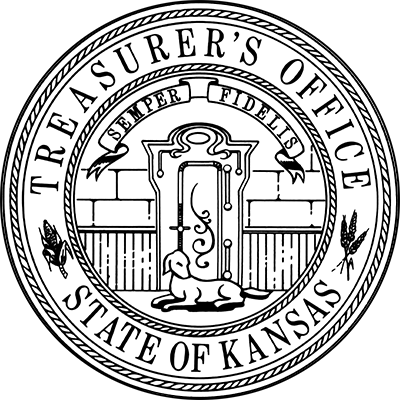 900 SW JACKSON ST., STE 201
TOPEKA, KS 66612-1235
Lynn W. Rogers
KANSAS STATE TREASURER
PHONE: 785-296-3171
FAX: 785-296-7950
For Immediate Release:
September 8th, 2022
Contact:
Lucas Ryan, Communications Manager
media@treasurer.ks.gov
ABLE Account Compliance and Expansion a Priority
Treasurer Lynn Rogers made Achieving A Better Life Experience (ABLE) account compliance a priority this past legislative session. Working with the state legislature, Kansas ABLE accounts were brought up to federal standards. There is currently an average of 28 ABLE accounts opening monthly, and registrations are up about 30% over pre-COVID enrollments.
"Making sure Kansans with disabilities have the ability to save for the future without losing their benefits is a matter of dignity," Said Treasurer Rogers. "Making sure the accounts administered by the state of Kansas follow federal guidelines ensures access to these accounts will be maintained."
Treasurer Rogers also notes that this program could be further improved. "With the passage of the PACT act, disabilities developed as a result of service are being recognized. ABLE account access needs to be expanded at the federal level to allow more people to access the benefits of this program."
There has been discussion at the federal level of passing an Age Adjustment Act that would allow individuals who developed their disability between 26 and 46 to take advantage of ABLE accounts, instead of only those who developed them before 26 under current law.
Treasurer Rogers plans to continue making ABLE accounts a priority during his time as Treasurer, working with officials at all levels of government to expand the program and provide a path to savings for Kansans who have to navigate the financial balancing act that often accompanies disability benefits.
For more information about ABLE accounts, visit: https://kansascash.ks.gov/able_savings.html
###