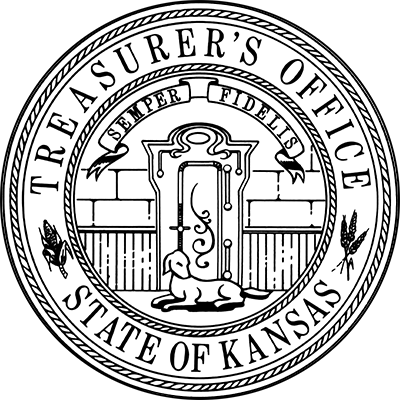 900 SW JACKSON ST., STE 201
TOPEKA, KS 66612-1235
Lynn W. Rogers
KANSAS STATE TREASURER
PHONE: 785-296-3171
FAX: 785-296-7950
For Immediate Release:
September 6th, 2022
Contact:
Lucas Ryan
Communications Manager
State Treasurer Lynn Rogers to Visit Fort Riley and Discuss Medals Program
State Treasurer Lynn Rogers will be visiting Fort Riley on September 6th, 2022 to continue work with the Medals Program. The Medals Program is a piece of the Unclaimed Property division of the State Treasurer's Office that seeks to reunite veterans and families with military medals and insignias that are discovered in safety deposit boxes or other venues that turn over property that is unclaimed to the state.
"The Medals Program is one of the most important ways we can preserve the legacy of our veterans," said Treasurer Rogers. "Returning the military medals and insignias earned by veterans through their service to their rightful owners is priceless. They deserve these physical items that recognize their sacrifice for the country."
We are currently keeping safe and working to return an American Campaign Medal, a Purple Heart, WWI Veterans of Foreign Wars Medal, C.B.I. Patches, an Army Good Conduct Medal, an U.S. Army Expert Marksmanship Badge, watches, rings, and many more pins, patches and ribbons.
###