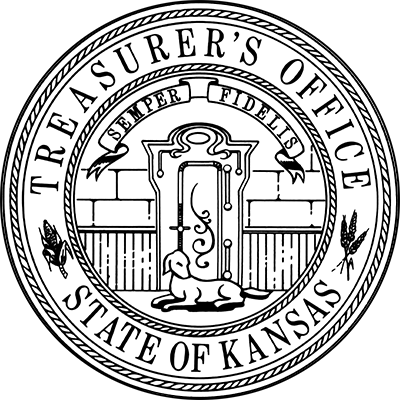 900 SW JACKSON ST., STE 201
TOPEKA, KS 66612-1235
Lynn W. Rogers
KANSAS STATE TREASURER
PHONE: 785-296-3171
FAX: 785-296-7950
For Immediate Release:
April 8, 2022
Contact:
Ashley Motley, Director of Strategic Communications
media@treasurer.ks.gov
Treasurer Lynn Rogers Found UP in Paola
TOPEKA – Kansas State Treasurer Lynn Rogers traveled to the Queen's Price Chopper at 309 N. Hospital Dr. last Tuesday, Apr. 5 for an unclaimed property search event. In Paola, the Treasurer helped Kansans locate $1608.00 in unclaimed property. Paola had $1,106,512.71 in unclaimed property before the Treasurer's visit.
"It's important for me to make time to visit our Kansas neighborhoods to help patrons running errands take the time to check for their unclaimed property. This money belongs back in the pockets of Kansans," said Treasurer Lynn Rogers.
Returning unclaimed property is a free service provided by the State Treasurer's Office. Any website requesting credit card information or offering to find property for a fee is not the official website of the State Treasurer.
Kansans can search for unclaimed property anytime by visiting www.kansascash.ks.gov.
###