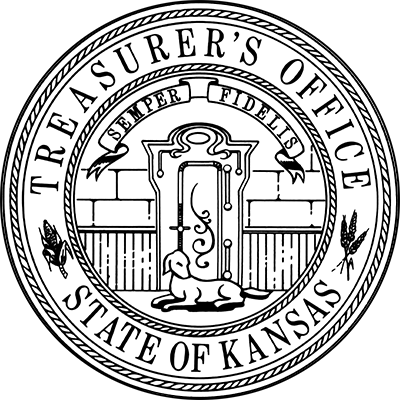 900 SW JACKSON ST., STE 201
TOPEKA, KS 66612-1235
Lynn W. Rogers
KANSAS STATE TREASURER
PHONE: 785-296-3171
FAX: 785-296-7950
<![if !vml]><![endif]>
For Immediate Release:
September 30, 2021
Contact:
Ashley Motley, Communications Manager
media@treasurer.ks.gov
Treasurer Lynn Rogers to Host Unclaimed Property Search on Kansas Avenue
 in Honor of Good Neighbor Day
Topeka – The Office of Kansas State Treasurer Lynn Rogers will host a pop-up unclaimed property search in honor of Good Neighbor Day on Tuesday, Sept. 28, at Juli's Coffee and Bistro from 11 a.m. to 1:30 p.m.
"National Good Neighbor Day reminds us that we each have a role to play in our communities," said State Treasurer Lynn Rogers. "As Mister Rogers taught us, 'Won't you be my neighbor?' is the sentiment that we should care for each other. In my role as State Treasurer, this means working to connect my neighbors all across Kansas with the property that is theirs."
The Treasurer's Office currently manages more than $400 million in unclaimed property which consists of bank accounts, wages, stocks, and dividends that have been abandoned. Under the Rogers' administration, more than $18 million has been returned in the past nine months, with an average claim payout of $290.
The Office has identified 182,284 in unclaimed property claims worth about $19.4 million for the residents of Shawnee County. This is a free service provided by the State Treasurer's Office. Any website requesting credit card information or offering to find property for a fee is not the official website of the State Treasurer.
Kansans can search for unclaimed property anytime by visiting www.kansascash.ks.gov.
###