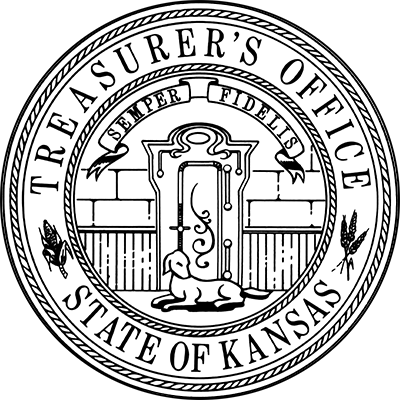 900 SW JACKSON ST., STE 201
TOPEKA, KS 66612-1235
Lynn W. Rogers
KANSAS STATE TREASURER
PHONE: 785-296-3171
FAX: 785-296-7950
For Planning Purposes:
November 1, 2021
Contact:
Ashley Motley, Communications Manager
media@treasurer.ks.gov
Treasurer Lynn Rogers to Host Unclaimed Property Search in Neodesha
TOPEKA – Kansas State Treasurer Lynn Rogers will host an unclaimed property search on Tuesday, Nov. 2 at G&W Foods in Neodesha from 3:30 p.m. to 4:30 p.m.
The Treasurer's Office has identified unclaimed property claims worth $386,498.97 for the residents of Neodesha and claims worth $832,224.01 for residents of greater Wilson County.
Who:                State Treasurer Lynn Rogers

What:              Unclaimed Property Search
When:              Tuesday, Nov. 2, 2021
                        3:30 to 4:30 p.m.
Where:            G&W Foods
612 Main St.
Neodesha, KS 66757
This is a free service provided by the State Treasurer's Office. Any website requesting credit card information or offering to find property for a fee is not the official website of the State Treasurer.
Kansans can search for unclaimed property anytime by visiting www.kansascash.ks.gov.
###