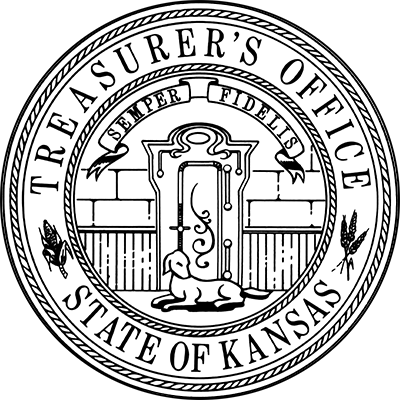 900 SW JACKSON ST., STE 201
TOPEKA, KS 66612-1235
Lynn W. Rogers
KANSAS STATE TREASURER
PHONE: 785-296-3171
FAX: 785-296-7950
For Planning Purposes:
April 8, 2022
Contact:
Ashley Motley, Director of Strategic Communications
media@treasurer.ks.gov
Treasurer Lynn Rogers Will Host Unclaimed Property Search in Hays
TOPEKA – Kansas State Treasurer Lynn Rogers will host an unclaimed property search in Hays, KS on Tuesday, Apr. 12. Residents are invited to meet the Treasurer to search for unclaimed property and ask questions about the work of the State Treasurer's Office.
Who: State Treasurer Lynn Rogers

What: Unclaimed Property Search
When: Tuesday, Apr. 12, 2022, 11 a.m. to 1 p.m.
Where: Dillons, 1902 Vine St., Hays, KS 67601
Thank you for adhering to the location's mask guidelines.
Returning unclaimed property is a free service provided by the State Treasurer's Office. Any website requesting credit card information or offering to find property for a fee is not the official website of the State Treasurer.
Kansans can search for unclaimed property anytime by visiting www.kansascash.ks.gov.
###