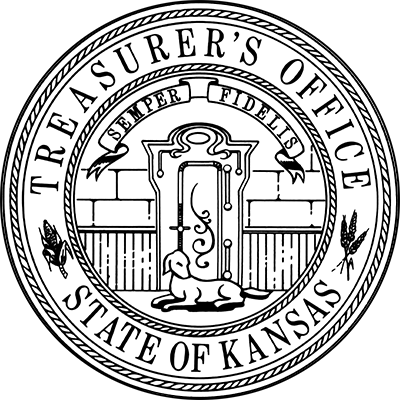 900 SW JACKSON ST., STE 201
TOPEKA, KS 66612-1235
Lynn W. Rogers
KANSAS STATE TREASURER
PHONE: 785-296-3171
FAX: 785-296-7950
For Planning Purposes:
November 16, 2021
Contact:
Ashley Motley, Communications Manager
media@treasurer.ks.gov
Treasurer Lynn Rogers Will Volunteer with Harvesters in Topeka
TOPEKA – Kansas State Treasurer Lynn Rogers plans to volunteer with Harvesters in Topeka today, Tuesday, Nov. 16 from 5:30 p.m. to 7:30 p.m. The State of Kansas Treasurer's Office plans monthly service opportunities for their staff to participate in.
Who: State Treasurer Lynn Rogers

What: Volunteer with Harvesters
When: Tuesday, Nov. 16, 2021, 5:30 p.m. to 7:30 p.m.
Where: 215 SW Quincy, Topeka, KS
Please follow the masking policies of the volunteer site.
About Harvesters
The Harvesters' mission is "to feed hungry people today and work to end hunger tomorrow." The organization provides food and household products to more than 760 nonprofit agencies that serve the community. Harvesters serves as a certified member of Feeding America, which is a network of more than 200 food banks. Volunteers assist with sorting nonperishable items in their warehouse, serving meals, and distributing groceries.
###