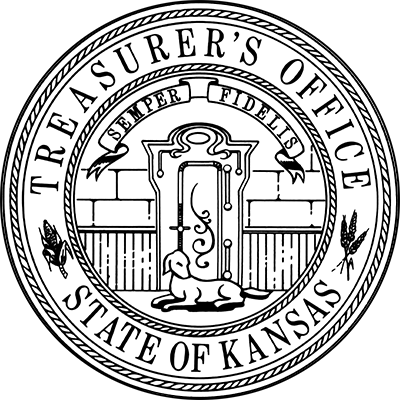 900 SW JACKSON ST., STE 201
TOPEKA, KS 66612-1235
Lynn W. Rogers
KANSAS STATE TREASURER
PHONE: 785-296-3171
FAX: 785-296-7950
For Immediate Release:
November 16, 2021
Contact:
Ashley Motley, Communications Manager
media@treasurer.ks.gov
Treasurer Rogers Applauds Governor Kelly's Proclamation Designating November 15 – 21 as Apprenticeship Week
TOPEKA – The following is attributed to Kansas State Treasurer Lynn Rogers in response to Governor Kelly's announcement declaring this week, November 15-21, as Apprenticeship Week throughout the state:
"I want to thank Governor Kelly for recognizing the importance of registered apprenticeships as a tool for improving the quality of life for Kansans and strengthening our economy. It is vitally important that we recognize the work of tradesmen and women, and that apprenticeships are recognized as a successful career path offered as an alternative to a 2- or 4-year college program."
"Apprenticeships are critical for getting Kansans into the workforce and making the American dream accessible. As a reminder to Kansans, Learning Quest 529 Savings Plans can be used to cover eligible expenses associated with registered apprenticeships, including tools."
###
See Governor Kelly's signed proclamation here.
About the Learning Quest 529 Savings Program, managed by the Kansas State Treasurer's Office:
Learning Quest offers education savings accounts to help Kansans pay education expenses for designated individuals, or for themselves. Kansas taxpayers may take an annual deduction of up to $3,000 ($6,000 for married, filing jointly) from Kansas adjusted gross income for contributions into each beneficiary's account. The 2019 SECURE Act made enhancements to 529 plans, including making equipment required for the participation in a registered apprenticeship a qualified education expense.
###